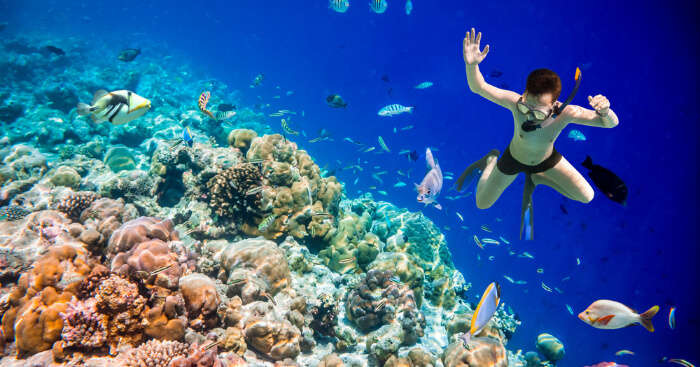 Maladiwa Snorkeling Adventure
Explore Maladiwa Beach and Spa's spectacular marine life with over 150 species of tropical fish and one of the best coral reefs in the Maldives.
The Maladiwa Snorkeling Adventure provides a half-day of fun and excitement as you journey across the atoll by Speed boat to two of the most infamous snorkeling spots in the Maldives.
Between your ocean adventures, you can enjoy a packed picnic lunch with soft drinks and water onboard the Boat.
This fun adventure is for experienced snorkelers and swimmers only. Equipment is available for free of charge at Maladiwa.
The Maladiwa Snorkeling Adventure excursion is scheduled from 09:00 – 14:00 from Sunday to Thursday and is subject to the weather.
Price: US$25 per person with a minimum of 6 persons required and a maximum of 20 persons per trip.
Minimum age is 12; a parent must accompany all children under the age of 16.