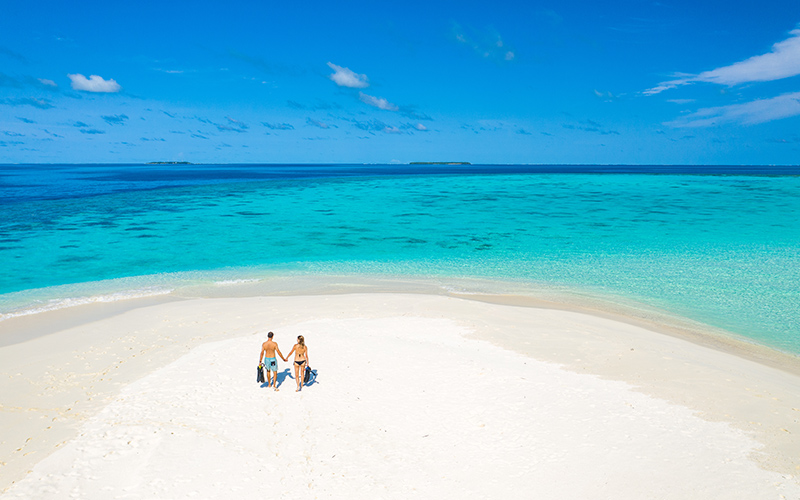 Sandbank trip
Travelers can spend 3 magical hours wading in the shore, soaking up the sun, sand, and the turquoise waters. Awaiting you are refreshments and a selection of tropical fruit under a shady beach umbrella to make your sandbank experience even more enjoyable
Do you love the typical photos of an amazing small white sand island in the middle of crystal blue water of the ocean in the Maldives?
Then make your dreams true and join the trip to a nearby sandbank to swim, snorkel and sunbathe.