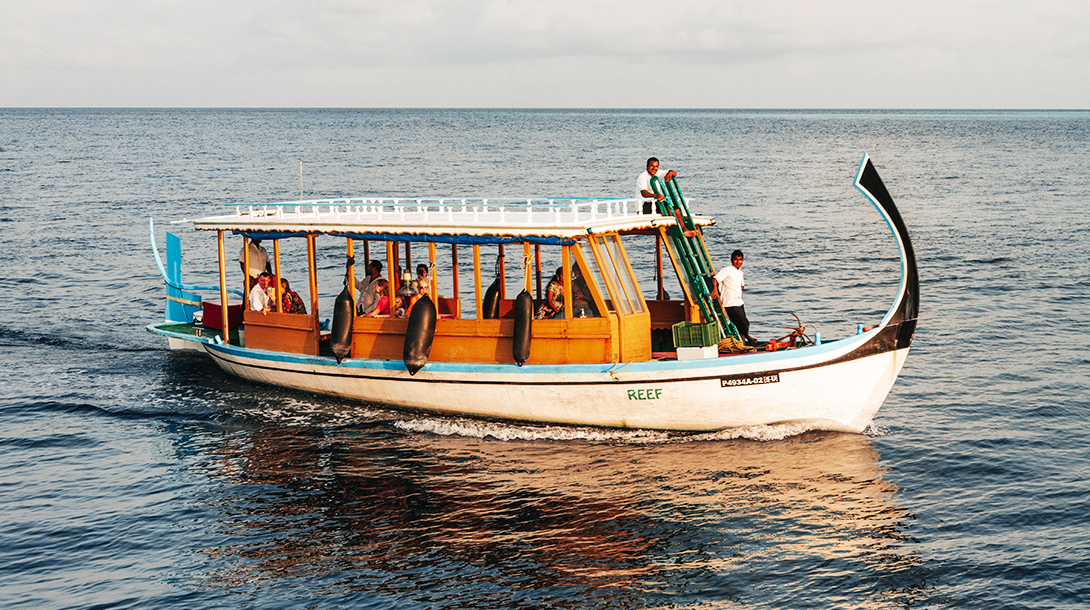 Trolling Fishing
Bring your fishing adventure to life with the Maladiwa Beach and Spa Trolling Fishing excursion, one of the most popular water activities in the Maldives for you to enjoy without getting wet.
Trolling is a method of fishing that allows you to use more than one line with a lure, often behind the boat, to attract your catch while the captain keeps the craft in a steady motion. This allows you to draw in multiple fish at a time.
Start your day with a morning coffee and pastry as you set off on the 4-hour sea excursion on a chartered Dhoni with our professional captain and crew.

Cast off with a fishing trip for just US$280 for a maximum of 4 persons. Beverages are available abroad at Maladiwa Beach and Spa Restaurant prices. Water and soft drinks are complimentary.
The excursion can be booked for 4 hours from either 06:00 – 10:00 or 14:00 – 18:00.
The minimum age is 12; a parent must accompany all children under the age of 16.
*The use of fishing equipment is included; however broken tackle, line, or missing lures will be charged to your account.