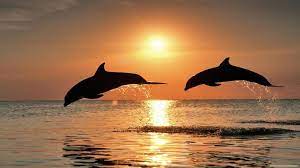 Sunset 'Punch' Cruise
A scenic late afternoon cruise around the North Male' Atoll is one of the top things for couples to do on their honeymoon in the Maldives.
The Sunset 'Punch' Cruise provides guests at Maladiwa Beach and Spa with a memorable experience that combines views of the glorious sunset, the thrill of being out at sea, and the chance to spot a pod of dolphins at play!
Enjoy a special punch on board, chat with other hotel guests and remember to bring your camera. Each moment spent on the cruise is worth capturing.
The Sunset 'Punch' Cruise is scheduled every Saturday to Thursday 1700 – 1830.
Price: US$25per person, with
A parent must accompany all children under the age of 16.